SCHEDULE: Campus to Campus Shuttle Schedule
UPDATE: October 2018:
There's been some confusion about the adjustments to the FBRI shuttle stops due to the change to the larger bus. Please make a note of the adjustments to the Goodwin and RB26 stops below. The old stops are indicated by a red star, the new stop locations are indicated with a yellow star.
Smart Way Express Bus Stop Update  9/28/18
The Smart Way Express bus stop at Goodwin Hall and RB 26 have been temporarily relocated. 
The bus stop at Goodwin Hall will be relocated to turn lane at the intersection of Stanger St. and Godwin Hall Circle.
The bus stop at RB 26 will be moved to the intersection of Kraft Drive and Research Center.
Goodwin Hall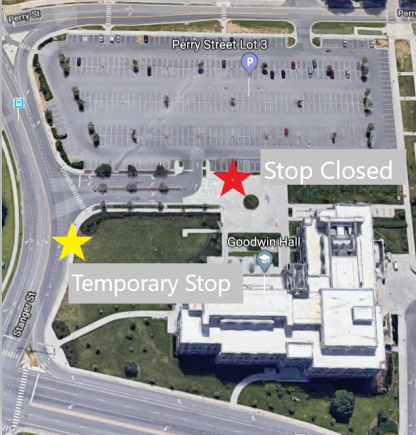 Please find below the stops for the campus to campus shuttle as of July 9th, 2018.  
The shuttle schedule can be found here. 
VTCRI
PERRY STREET GARAGE
ICTAS II (1075 LIFE SCIENCE CIRCLE)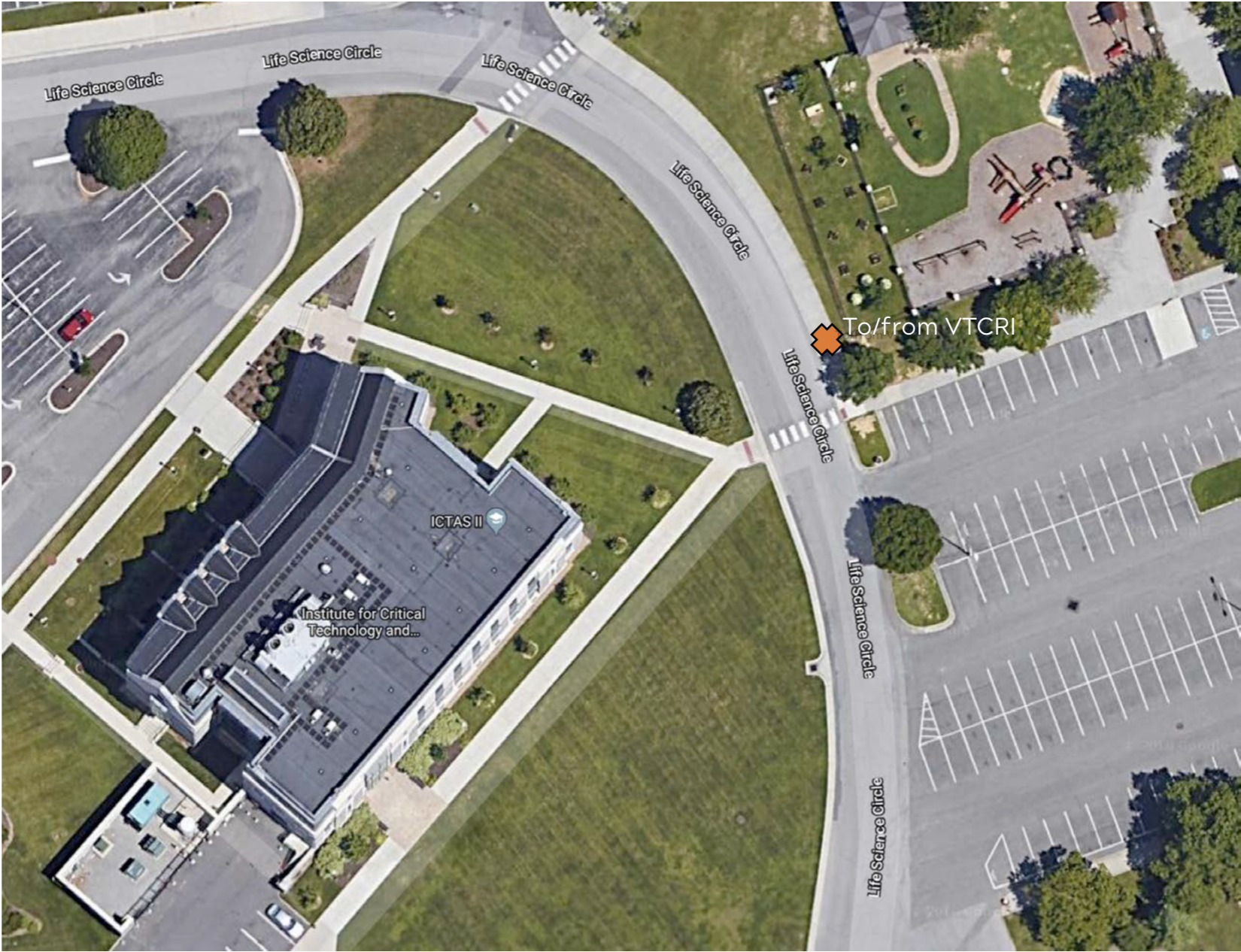 ILSB (1981 Kraft Drive)
RB 26 (2270 Kraft Drive)

EXIT 118 (PARK & RIDE)