1) Proceed to https://www.gmail.com (for email) or https://calendar.google.com (for calendar access). 
2) On the screen that appears, enter your full VT email address: <PID username>@vt.edu.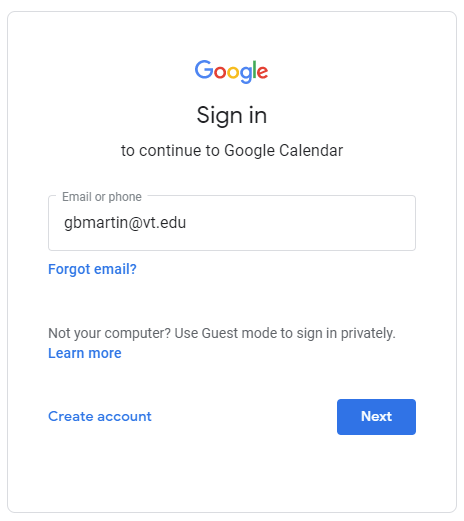 3) You'll then be taken to the VT.edu login screen.
4) Using your VT PID and password, complete the login process. 
5) You will now be redirected to either GMail or Google Calendars depending on what you selected.