1) Open Google Calendar (login instructions available here).
2) Double-Click the date/time you want to schedule. The following screen will appear: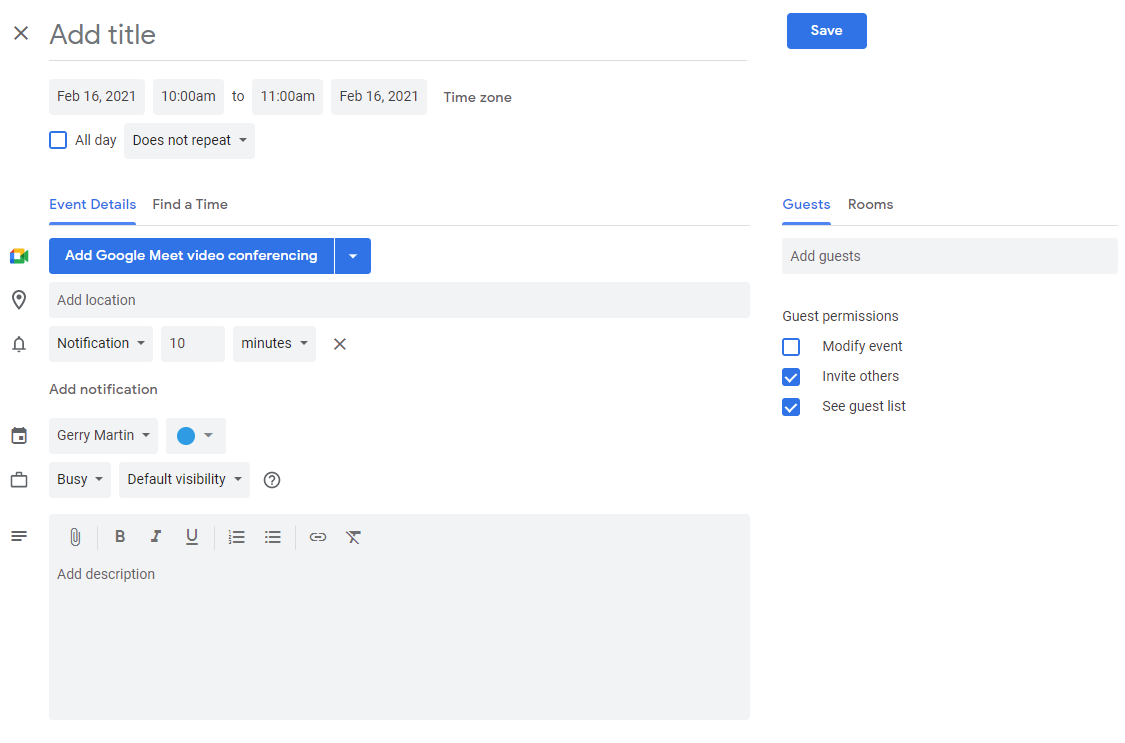 3) Enter in all of the details for the appointment following the format requested by the calendar owner.
4) Ensure that the right calendar is selected via the drop-down menu.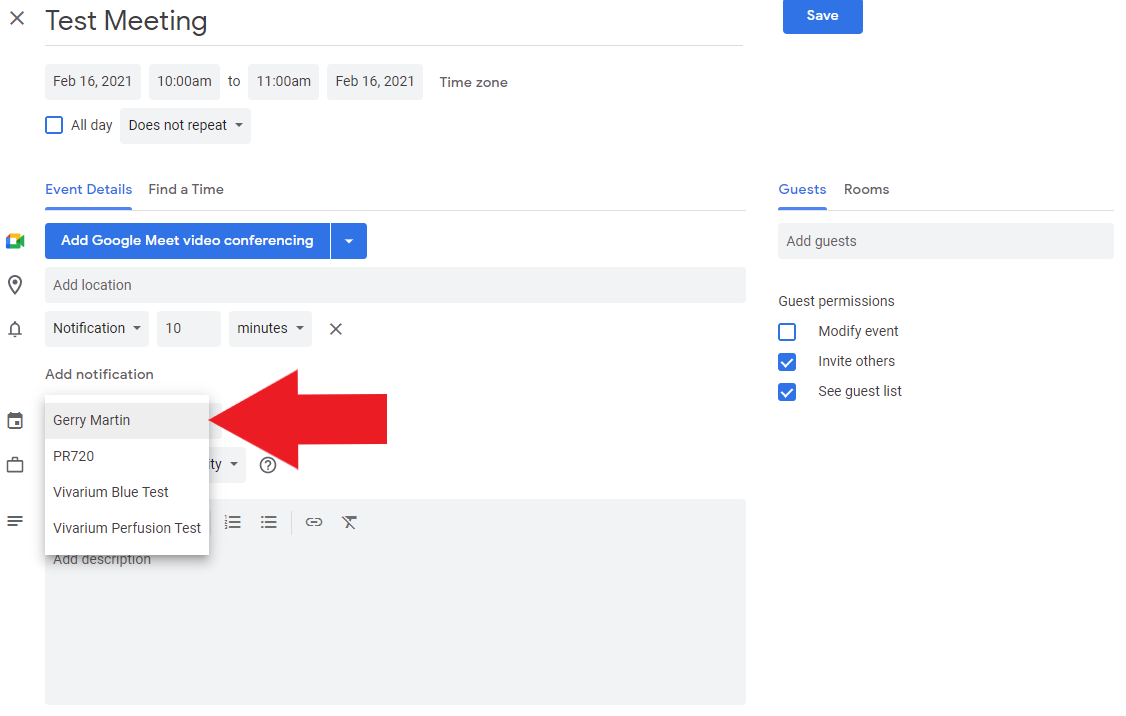 5) Select Save and you'll be brought back to the Calendar display.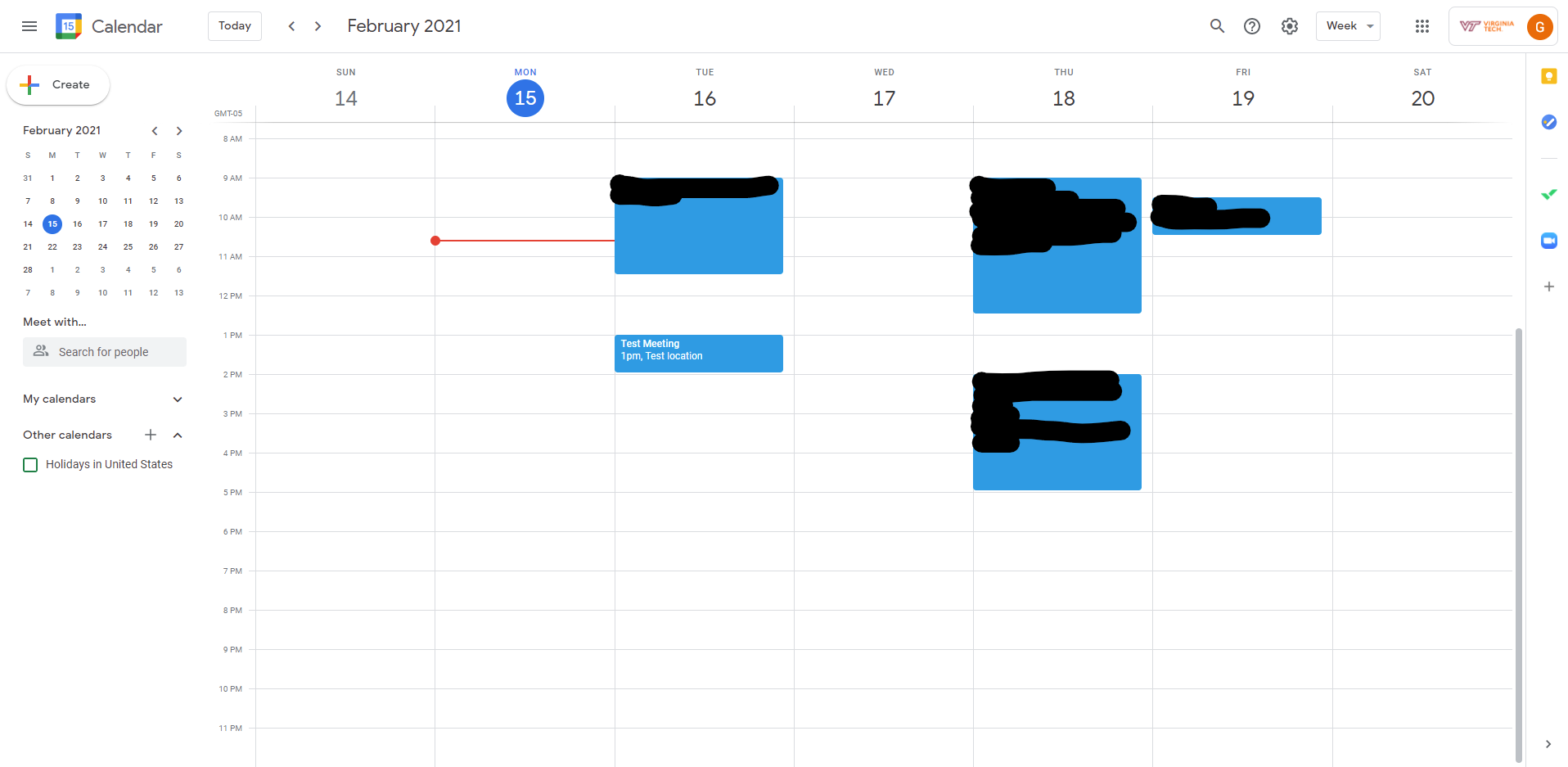 6) Validate that everything is correct and your calendar entry is complete.