Mac OSX machines do not save persistent mappings to network drive connections and you may find shortcuts are needed to reconnect when on the network and when connecting remotely via VPN.  The following will walk you through creating a 'Network Folders' shortcut  that will contain quick access to your network drives / shares. 
1. Make sure the network drives you wish to mount are connected following the articles found here: https://vtcri.kayako.com/article/148-accessing-lab-and-project-shares-mac-osx and https://vtcri.kayako.com/article/170-home-directories 
2. Close or minimize all windows. 
3. Click an open space on your desktop.
4. Open your local home directory by pressing Command, Shift, and H at the same time.
5. Create a folder in your local home directory called Network Folders:
6. Click an open space on your desktop, then click FInder then Preferences in the menu bar at the top of the screen. 
7. Make sure Connected Servers is checked in the window that appears:

8. You should now see the network folders you connected to appear on your desktop.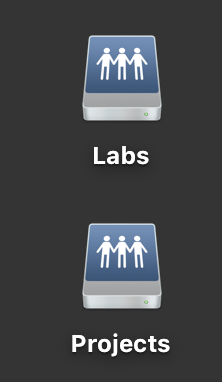 9.  Drag the icons for them into the Network Folders folder you created in your local home directory: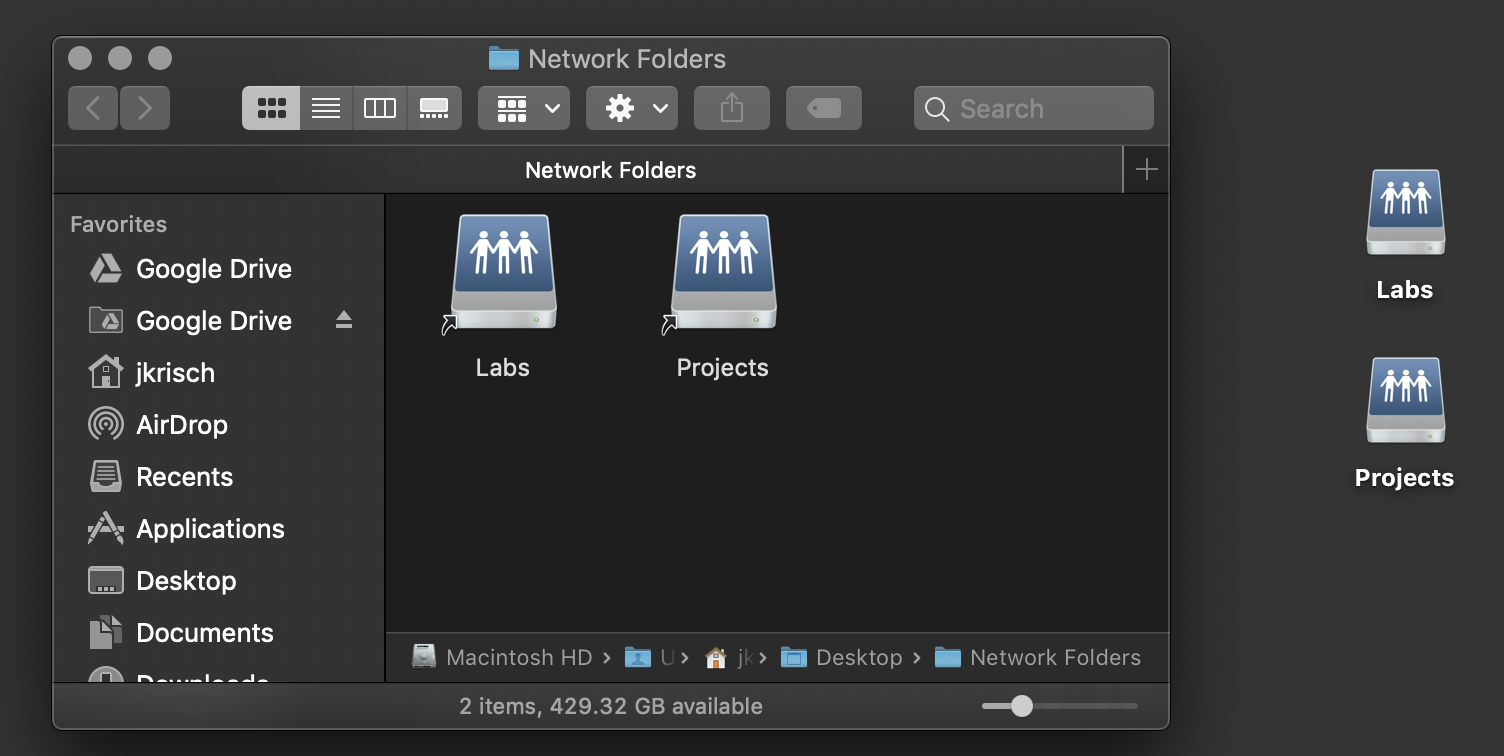 10. Drag the Network Folders directory from your local home directory to the OSX Dock
 11: You now have a permanent shortcut in your Dock that can be used to access FBRI network shares.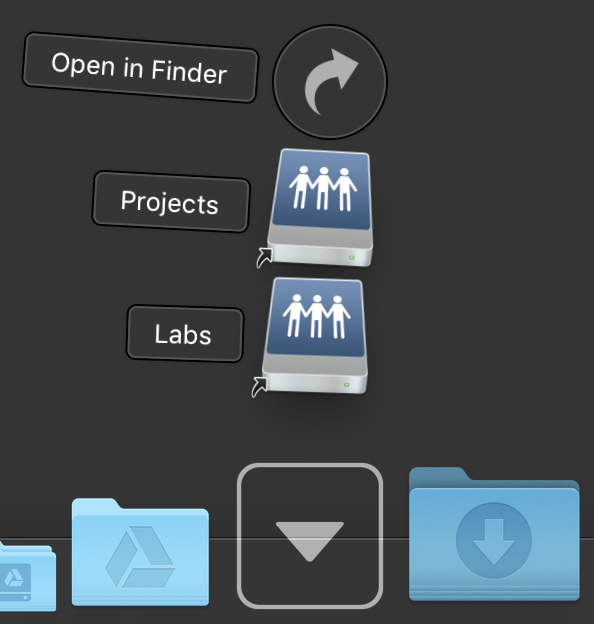 NOTE: You can reverse step 7 if you wish to NOT show Connected Servers on your desktop.