If you are having issues mapping / accessing network drives on a Windows PC, especially if you are working remotely, you can use the process and scripts outlined below to restore your drive mappings. 
Windows Explorer showing no drives mapped: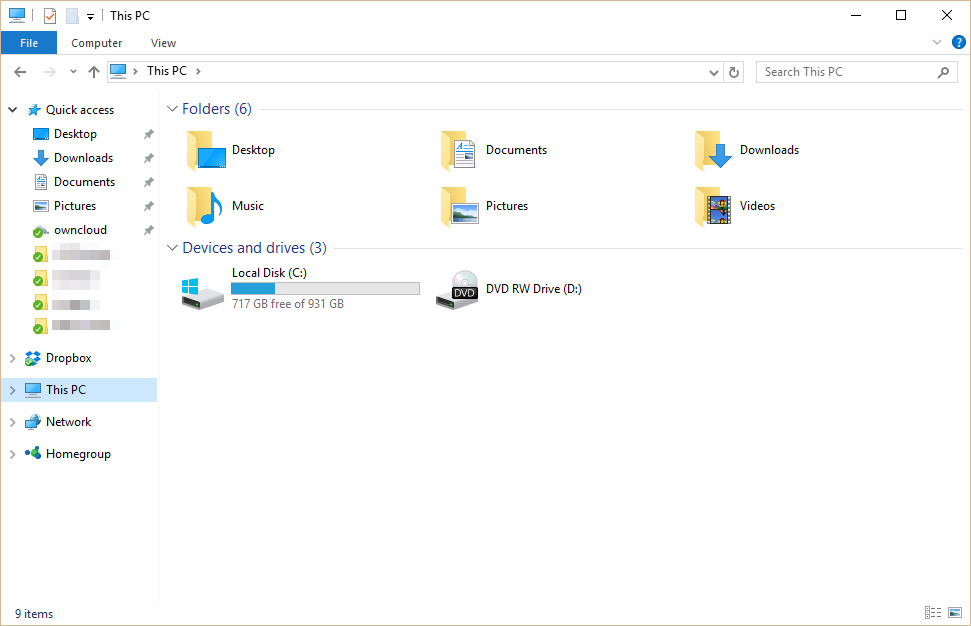 Download the appropriate script below and save to your desktop:
Rename the file from filename.txt to filename.bat.   Accept and warnings of questions when making this change.
Can't see the file extensions when you try to rename the file? 
If not already, make sure you are connected to the VPN if remote, or the wired / wireless network at the FBRI.  
Double click the file you saved and renamed above.  
A Windows Command Prompt window will open and prompt you for your username and password.  Use your FBRI user name.  NOTE:  The password field will not have a blinking cursor or any indication you are typing.  It is still taking your input!
Once complete, your drive mappings should return and you should be able to access your files.  
If you receive an error and your drives do not map, please Start a Conversation with us and include a screenshot of the error(s).